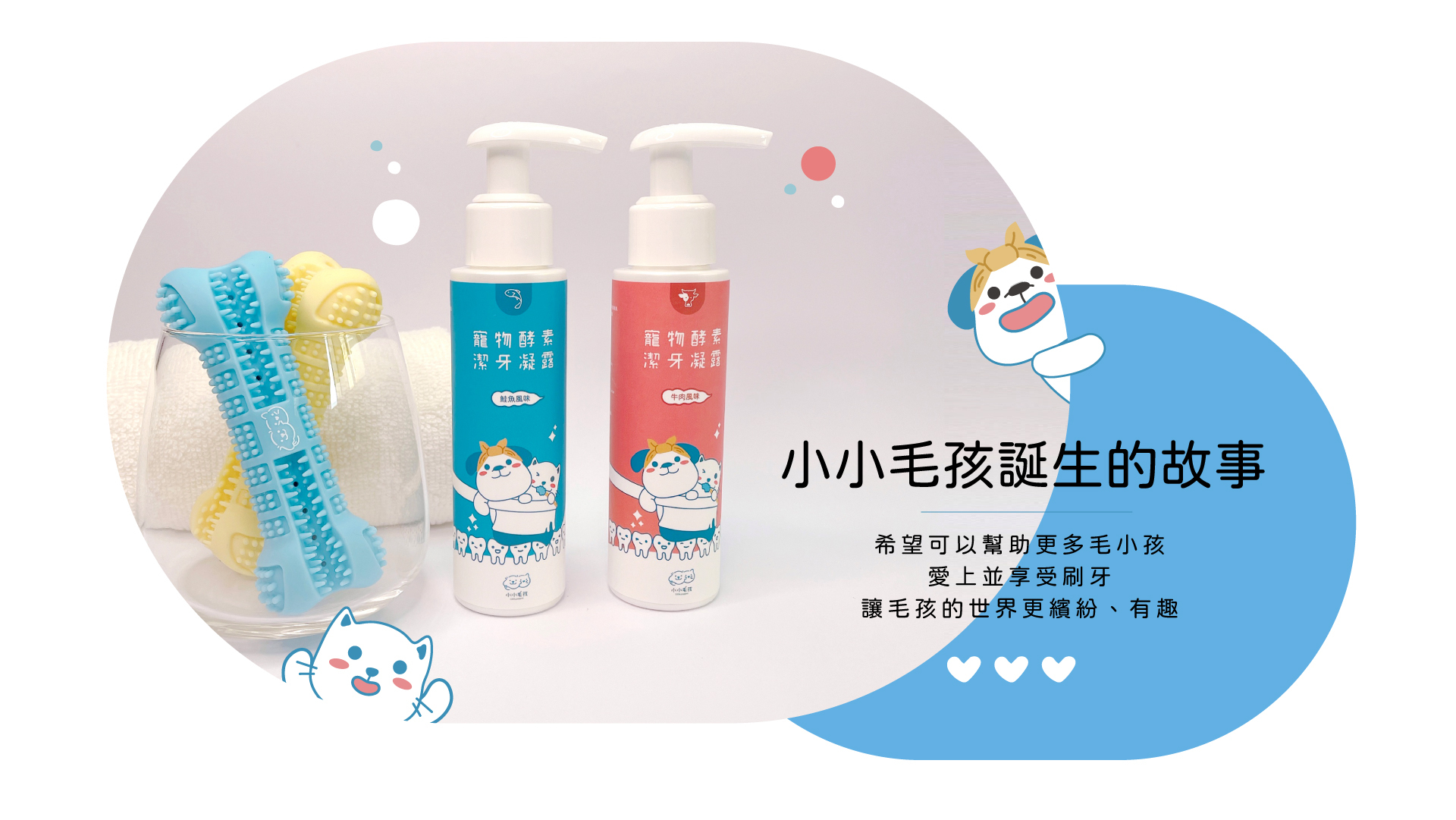 A-mao was a strayed Schnauzer,he got the chance to be adopted by Mila. 
The vet told her that A-mao was an old dog when he got checked.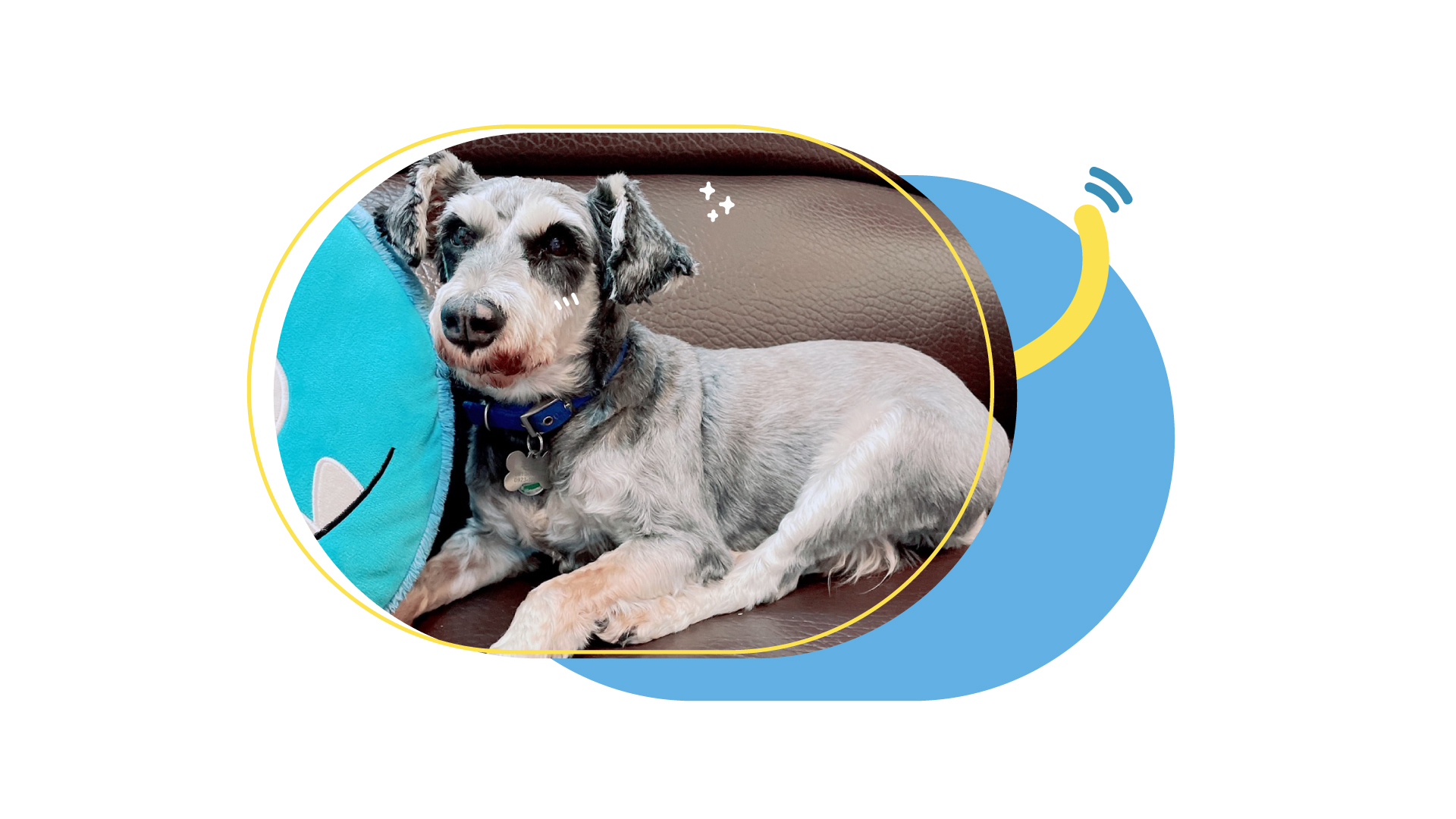 A-mao has always been coquettish, considerate, and cute, and is loved by the whole family.
Until one day,his bad breath got worse and worse.
For an old dog who refused to brush his teeth, the bad breath problem gradually turned into distance.
So Mila searched everywhere for all the methods and toys that can make dogs fall in love with brushing their teeth.
But the dental cleaning toys on the market either smell like plastic, or A-mao was not interested…
Mila, who naturally doesn't like to give up, started researching and designing on her own.
During the process, she discovered that the most colorful colors in furry friends' eyes are blue and yellow.
Finally, Mila designed a dental cleaning toy that A-mao would like to brush, and a meat-flavored antibacterial tooth cleaning gel that he likes.
Little Poppet was fortunately founded in 2021,
Since the day it was founded,
Our mission is to "make the fur baby's world more colorful".
I hope to help more furry babies fall in love with and enjoy brushing their teeth, and make the world of furry babies more colorful and interesting.💙💛